Channel Estimation and Equalization for Asynchronous Single Frequency Networks
Silva, F. ; Dinis, R. ; Carvalho, PMC
IEEE Transactions on Broadcasting Vol. 60, Nº 1, pp. 110 - 118, March, 2014.
ISSN (print): 0018-9316
ISSN (online):
Scimago Journal Ranking: 0,90 (in 2014)
Digital Object Identifier: 10.1109/TBC.2014.2301900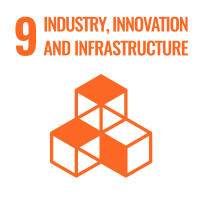 Abstract
Single carrier frequency-domain equalization (SC-FDE) modulations are known to be suitable for broadband wireless communications due to their robustness against severe time-dispersion effects and the relatively low envelope fluctuations of the transmitted signals. In this paper, we consider the use of SC-FDE schemes in broadcasting systems. A single frequency network transmission is assumed, and we study the impact of distinct carrier frequency offset (CFO) between the local oscillator at each transmitter and the local oscillator at the receiver. We propose an efficient method for estimating the channel frequency response and CFO associated to each transmitter and propose receiver structures able to compensate the equivalent channel variations due to different CFO for different transmitters. Our performance results show that we can have excellent performance, even when transmitters have substantially different frequency offsets.