On the use of frequency-domain cross-layer diversity techniques to cope with lost packets
Pereira, M.P. ; Bernardo, L. ; Dinis, R. ; Oliveira, R. ; Pinto, P.
Physical Communication Vol. 8, Nº -, pp. 56 - 68, September, 2013.
ISSN (print): 1874-4907
ISSN (online):
Scimago Journal Ranking: 1,01 (in 2013)
Digital Object Identifier: 10.1016/j.phycom.2013.02.003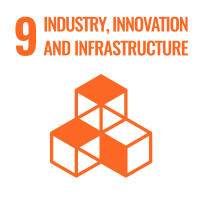 Abstract
The Quality of Service (QoS) requirements for modern broadband wireless systems can be very high, with small error rates and delays. To preclude significant degradation on the spectral efficiency, these systems also require high throughputs. Lost packets, either due to errors or collisions, are usually discarded and need to be retransmitted, leading to performance degradation. An efficient alternative to simple retransmissions is to combine the signals associated to different transmission attempts.

This paper analyses two time diversity approaches to cope with lost packets that are relatively similar at physical layer but treat different packet loss causes: a low-complexity diversity combining ARQ scheme (Automatic Repeat reQuest) employed in a TDMA (Time Division Multiple Access) architecture; and a Network Diversity Multiple Access (NDMA), which is a multi-packet reception approach able to separate multiple mobile terminals transmitting simultaneously in one slot using temporal diversity. This paper combines the use of these techniques in Single Carrier Frequency Domain Equalization (SC-FDE) systems, which are widely recognized as the best candidates for the uplink of future broadband wireless systems. It aims to present a comparison among the approaches focusing on error rate, throughput and delay performances, not discarding the implementation complexity issues.