On the Multi-Resolution Techniques for LTE-Advanced
Silva, M. ; Correia, A. ; Souto, N.S. ; Seguro, J. S. ; Gomes, P. ; Dinis, R.
Wireless Personal Communications Vol. 22, Nº 7, pp. 339 - 351, September, 2012.
ISSN (print): 1572-834X
ISSN (online): 0929-6212
Scimago Journal Ranking: 0,25 (in 2012)
Digital Object Identifier: 10.1007/s11277-011-0366-8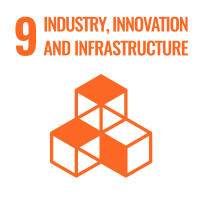 Abstract
A coordinated multi-resolution and multi-point MIMO transmission method for the LTE-Advanced is presented considering the Evolved-Multimedia Broadcast/Multicast Service (E-MBMS). Fixed relays with MIMO and different adaptive frequency reuse schemes are considered in the proposed scheme to improve the E-MBMS spectral efficiency at the cell borders and/or to save transmission power from the base stations and relays.
In order to provide additional diversity over Rayleigh multi-path fading channels, a signal space diversity based on Complex Rotation Matrices (CRM) is used, associated to MIMO, as a multi-resolution technique. The decoding of these signals are facilitated with the use of Maximum Likelihood Soft Output (MLSO) criterion, included in the proposed receiver.
The link performance of the MIMO system turbo-coded with hierarchical constellations and CRM is analyzed in terms of bit and block error rate (BER/BLER). The corresponding system level coverage and throughput gains are also evaluated associated to the presence or not of fixed relays and measuring the maximum spectral efficiencies at cell borders of single cell point-to-multipoint or single frequency network. The influence of the cell radius in the performance of the previous cellular topologies with coordinated MIMO transmissions is also evaluated.