Guest Editorial: BIOSIG 2020 special issue on trustworthiness of person authentication
Sequeira, A. ; Gomez‐Barrero, M. ; Correia, P.L.
IET Biometrics Vol. 10, Nº 5, pp. 457 - 459, September, 2021.
ISSN (print): 2047-4938
ISSN (online): 2047-4946
Scimago Journal Ranking: 0,43 (in 2020)
Digital Object Identifier: 10.1049/bme2.12055
Download Full text PDF ( 290 KBs)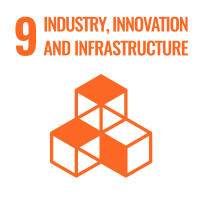 Abstract
Recent guidelines for 'Trustworthy AI' state that it not only relates the trustworthiness of the AI system itself but also comprises the trustworthiness of all processes and actors that are part of the system's life cycle. Person authentication is a particular application of AI in which (i) the compliance to laws and regulations; (ii) the respect for ethical principal and values; (iii) and the robustness, both from a technical and social perspective, are of crucial importance.

This is the first IET Biometrics 'Trustworthiness of Person Authentication' special issue, having as starting point the 2020 edition of the Biometric Special Interest Group (BIOSIG) conference. This special issue gathers works focussing on topics of biometric recognition put under the new light of fostering the trustworthiness of the involved processes.

The 'BIOSIG 2020 special issue on Trustworthiness of Person' issue contains seven papers, most of them being extended versions of papers presented at the BIOSIG 2020 conference, dealing with concrete research areas within biometrics such as presentation attack detection (PAD), traditional and emergent biometric characteristics, and biometric recognition and soft biometrics in the presence of facial masks.