Development Technologies for the Monitoring of Six-Minute Walk Test: A Systematic Review
Pires, I.M.P. ; Villasana, M. ; Sá, J. ; Denysyuk, H. ; Marques, D. L. M. ; Morgado, J. ; Albuquerque, C. ; Zdravevski, E.
Sensors Vol. 22, Nº 2, pp. 581 - 581, January, 2022.
ISSN (print): 1424-3210
ISSN (online): 1424-8220
Scimago Journal Ranking: 0,76 (in 2022)
Digital Object Identifier: 10.3390/s22020581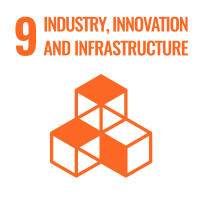 Abstract
In the pandemic time, the monitoring of the progression of some diseases is affected and rehabilitation is more complicated. Remote monitoring may help solve this problem using mobile devices that embed low-cost sensors, which can help measure different physical parameters. Many tests can be applied remotely, one of which is the six-minute walk test (6MWT). The 6MWT is a sub-maximal exercise test that assesses aerobic capacity and endurance, allowing early detection of emerging medical conditions with changes. This paper presents a systematic review of the use of sensors to measure the different physical parameters during the performance of 6MWT, focusing on various diseases, sensors, and implemented methodologies. It was performed with the PRISMA methodology, where the search was conducted in different databases, including IEEE Xplore, ACM Digital Library, ScienceDirect, and PubMed Central. After filtering the papers related to 6MWT and sensors, we selected 31 papers that were analyzed in more detail. Our analysis discovered that the measurements of 6MWT are primarily performed with inertial and magnetic sensors. Likewise, most research studies related to this test focus on multiple sclerosis and pulmonary diseases.