Photonic Integrated Circuits for NGPON2 ONU Transceivers (Invited)
Pinho, C. ; Rodrigues, F. ; Tavares, A. ; Rodrigues, CR ; RODRIGUES, C. ; Teixeira, A.
Applied Sciences (Switzerland) Vol. 10, Nº 11, pp. 4024 - 4024, June, 2020.
ISSN (print): 2076-3417
ISSN (online):
Scimago Journal Ranking: 0,44 (in 2020)
Digital Object Identifier: 10.3390/app10114024
Download Full text PDF ( 3 MBs)
Downloaded 5 times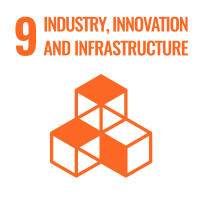 Abstract
The development of photonic integrated circuits (PIC) for access network applications, such as passive optical networks (PON), constitutes a very attractive ecosystem due to PON's potential mass market. The implementation of PIC solutions in this context is expected to facilitate the possibility of increasing the complexity and functionalities of devices at a potentially lower cost. We present a review addressing the prominent access network market requirements and the main restrictions stemming from its specific field of application. Higher focus is given to PON devices for the optical network unit (ONU) and the implications of designing a device ready for market by discussing its various perspectives in terms of technology and cost. The discussed PIC solutions/approaches in this paper are mainly based on indium phosphide (InP) technology, due to its monolithic integration capabilities. A comprehensive set of guidelines considering the current technology limitations, benefits, and processes are presented. Additionally, key current approaches and efforts are analyzed for PON next generations, such as next-generation PON 2 (NGPON2) and high-speed PON (HSP).