Industrial IoT Monitoring: Technologies and Architecture Proposal
Raposo, D. ; Rodrigues, A. ; Sinche, S. Sinche ; Silva, J. ; Boavida, F. B.
Sensors Vol. 18, Nº 10, pp. 3568 - 3568, October, 2018.
ISSN (print): 1424-3210
ISSN (online): 1424-8220
Scimago Journal Ranking: 0,59 (in 2018)
Digital Object Identifier: 10.3390/s18103568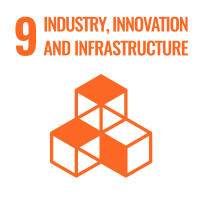 Abstract
Dependability and standardization are essential to the adoption of Wireless Sensor Networks (WSN) in industrial applications. Standards such as ZigBee, WirelessHART, ISA100.11a and WIA-PA are, nowadays, at the basis of the main process-automation technologies. However, despite the success of these standards, management of WSNs is still an open topic, which clearly is an obstacle to dependability. Existing diagnostic tools are mostly application- or problem-specific, and do not support standard-based multi-network monitoring. This paper proposes a WSN monitoring architecture for process-automation technologies that addresses the mentioned limitations. Specifically, the architecture has low impact on sensor node resources, uses network metrics already available in industrial standards, and takes advantage of widely used management standards to share the monitoring information. The proposed architecture was validated through prototyping, and the obtained performance results are presented and discussed in the final part of the paper. In addition to proposing a monitoring architecture, the paper provides an in-depth insight into metrics, techniques, management protocols, and standards applicable to industrial WSNs.