Development and Assessment of an E-learning Course on Pediatric Cardiology Basics
Oliveira, C.O. ; Mattos, S. ; Coimbra, M.
Journal of Medical Internet Research Vol. 3, Nº 1, pp. 1 - 13, May, 2017.
ISSN (print): 1438-8871
ISSN (online):
Scimago Journal Ranking: 2,11 (in 2017)
Digital Object Identifier: 10.2196/mededu.5434.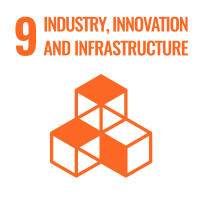 Abstract
Background:
Early detection of congenital heart disease is a worldwide problem. This is more critical in developing countries, where shortage of professional specialists and structural health care problems are a constant. E-learning has the potential to improve capacity, by overcoming distance barriers and by its ability to adapt to the reduced time of health professionals.

Objective:
The study aimed to develop an e-learning pediatric cardiology basics course and evaluate its pedagogical impact and user satisfaction.

Methods:
The sample consisted of 62 health professionals, including doctors, nurses, and medical students, from 20 hospitals linked via a telemedicine network in Northeast Brazil. The course was developed using Moodle (Modular Object Oriented Dynamic Learning Environment; Moodle Pty Ltd, Perth, Australia) and contents adapted from a book on this topic. Pedagogical impact evaluation used a pre and posttest approach. User satisfaction was evaluated using Wang's questionnaire.

Results:
Pedagogical impact results revealed differences in knowledge assessment before and after the course (Z=−4.788; P<.001). Questionnaire results indicated high satisfaction values (Mean=87%; SD=12%; minimum=67%; maximum=100%). Course adherence was high (79%); however, the withdrawal exhibited a value of 39%, with the highest rate in the early chapters. Knowledge gain revealed significant differences according to the profession (X22=8.6; P=.01) and specialty (X22=8.4; P=.04). Time dedication to the course was significantly different between specialties (X22=8.2; P=.04).

Conclusions:
The main contributions of this study are the creation of an asynchronous e-learning course on Moodle and the evaluation of its impact, confirming that e-learning is a viable tool to improve training in neonatal congenital heart diseases.