End-Stage Renal Disease Self-Management: Mobile App Development
Barros, J. ; Brandão, P.
End-Stage Renal Disease Self-Management: Mobile App Development, Proc IEEE workshop on ICT Solutions for eHealth ICTS4sHealth, Athens, Greece, Vol. , pp. - , August, 2021.
Digital Object Identifier: 10.1109/ISCC53001.2021.9631482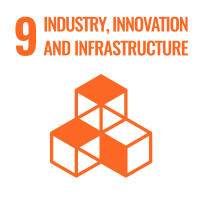 Abstract
The increase in the prevalence and incidence of chronic diseases leads to the need to adopt measures for promoting self-management. The technology currently available in smartphones has allowed new opportunities to develop digital tools to help chronically ill patients. Mobile health applications for smartphones allows the creation of tools that use the potential of this device in a symbiosis between technology and healthcare. End-Stage Renal Disease (ESRD) presents a multifaceted, complex, and challenging therapeutic regimen. The mHealth field enables the improvement of self-management of the pathology and promotes better patient monitoring. A user-centered design methodology makes it possible to assess patient's needs and characteristics, allowing the development of tools to focus on the user throughout the process. This study evaluated the ESRD self-management difficulties, revealing high non-adherence levels to the therapeutic regimen. In addition, we developed a mobile app prototype and evaluated its usability and technology acceptance.