Wavelet Based Nonlinear Separation of Images
Almeida, M. ; Almeida , L.
Wavelet Based Nonlinear Separation of Images, Proc IEEE International Workshop on Machine Learning for Signal Processing, Maynooth, Ireland, Vol. 1, pp. 53 - 58, September, 2006.
Download Full text PDF ( 5 MBs)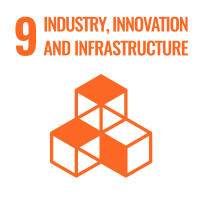 Abstract
This work addresses a real-life problem corresponding to the separation of the nonlinear mixture of images which arises when we scan a paper document and the image from the back page shows through. The proposed solution consists of a non-iterative procedure that is based on two simple observations: (1) the high frequency content of images is sparse, and (2) the image printed on each side of the paper appears more strongly in the mixture acquired from that side than in the mixture acquired from the opposite side. These ideas had already been used in the context of nonlinear denoising source separation (DSS). However, in that method the degree of separation achieved by applying these ideas was relatively weak, and the separation had to be improved by iterating within the DSS scheme. In this paper the application of these ideas is improved by changing the competition function and the wavelet transform that is used. These improvements allow us to achieve a good separation in one shot, without the need to integrate the process into an iterative DSS scheme. The resulting separation process is both nonlinear and non-local. We present experimental results that show that the method achieves a good separation quality.