On the Subjective Assessment of the Perceived Quality of Medical Images and Videos
Lévêque, L. ; Liu, H. ; Baraković, S. ; Husić, J. ; Platisa, L. ; Kumcu, A. ; Martini, M. ; Rodrigues, Rafael ; Pinheiro, A. ; Outtas, M. ; Zhang, L. ; Skodras, AS
On the Subjective Assessment of the Perceived Quality of Medical Images and Videos, Proc IEEE International Workshop on Quality of Multimedia Experience - QoMEX, Sardinia, Italy, Vol. , pp. - , May, 2018.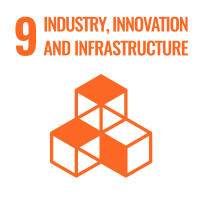 Abstract
Medical professionals are viewing an increasing
number of images and videos in their clinical routine. However,
various types of distortions can affect medical imaging data, and
therefore impact the viewers' experienced quality and their
clinical practice. Thus it is necessary to quantify this impact and
understand how the viewers, i.e., medical experts, perceive the
quality of (distorted) images and videos. In this paper, we present
an up-to-date review of the methodologies used in the literature
for the subjective quality assessment of medical images and videos
and discuss their merits and drawbacks depending on the use case.