Weighted Bi-Prediction for Light Field Image Coding
Conti, C. ; Nunes, P. ; Soares, L. D.
Weighted Bi-Prediction for Light Field Image Coding, Proc SPIE - Applications of Digital Image Processing , San Diego, CA, United States, Vol. , pp. 103961E - 103961E-12, August, 2017.
Digital Object Identifier: 10.1117/12.2275056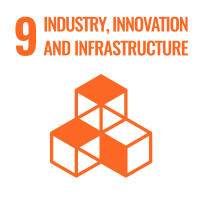 Abstract
Light field imaging based on a single-tier camera equipped with a microlens array – also known as integral, holoscopic, and plenoptic imaging – has currently risen up as a practical and prospective approach for future visual applications and services. However, successfully deploying actual light field imaging applications and services will require developing adequate coding solutions to efficiently handle the massive amount of data involved in these systems. In this context, self-similarity compensated prediction is a non-local spatial prediction scheme based on block matching that has been shown to achieve high efficiency for light field image coding based on the High Efficiency Video Coding (HEVC) standard. As previously shown by the authors, this is possible by simply averaging two predictor blocks that are jointly estimated from a causal search window in the current frame itself, referred to as self-similarity bi-prediction. However, theoretical analyses for motion compensated bi-prediction have suggested that it is still possible to achieve further rate-distortion performance improvements by adaptively estimating the weighting coefficients of the two predictor blocks.
Therefore, this paper presents a comprehensive study of the rate-distortion performance for HEVC-based light field image coding when using different sets of weighting coefficients for self-similarity bi-prediction. Experimental results demonstrate that it is possible to extend the previous theoretical conclusions to light field image coding and show that the proposed adaptive weighting coefficient selection leads to up to 5 % of bit savings compared to the previous self-similarity bi-prediction scheme.