O IMPACTO DAS MEDIDAS GOVERNAMENTAIS DE COMBATE À FRAUDE E EVASÃO FISCAL NA PRESTAÇÃO DE CONTAS DAS EMPRESAS: O CASO DO DL N.º 198/2012 NOS INVENTÁRIOS DECLARADOS
Souto, A. ; Azevedo, JNA ; Teixeira, A.T. ; Alves, JA
O IMPACTO DAS MEDIDAS GOVERNAMENTAIS DE COMBATE À FRAUDE E EVASÃO FISCAL NA PRESTAÇÃO DE CONTAS DAS EMPRESAS: O CASO DO DL N.º 198/2012 NOS INVENTÁRIOS DECLARADOS, Proc Jornadas Luso-Espanholas, Idanha a nova, Portugal, Vol. 1, pp. 1 - 18, February, 2016.
Download Full text PDF ( 405 KBs)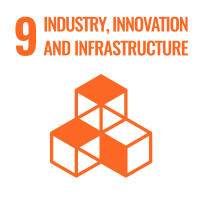 Abstract
The goal of this study is to understand if the entry into force of Decree-Law 192/2012 regarding the obligation to provide the inventory to Autoridade Tributária e Aduaneira (Tax and Customs Authority) has a negative impact in the reported profit margins of companies in the 2014 accounting year, as a result of inflation of the CMVMC to correct the reported inventories (downwards), providing a closer estimative of the real values. In particular it is shown using statistical differences that the hypothesis suggested is true in micro-enterprises, especially those with lower turnover, in several activity sectors.