Multi-sensor data fusion techniques for the identification of activities of daily living using mobile devices
Garcia, N. M. ; Pires, I.M.P. ; Florez-Revulta, FR
Multi-sensor data fusion techniques for the identification of activities of daily living using mobile devices, Proc European Conf. on Machine Learning and Principles and Practice of Knowledge Discovery in Databases - ECML/PKDD, Porto, Portugal, Vol. 0, pp. 0 - 0, September, 2015.
Download Full text PDF ( 224 KBs)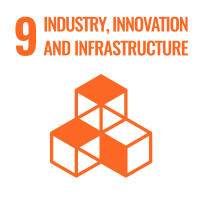 Abstract
This paper presents a PhD project related to the use of multi-sensor data fusion techniques, applied to the sensors embedded in mobile devices, as a mean to identify user's daily activities. It introduces some basic concepts, such as the definition of activities of daily living, mobile platforms/sensors, multisensor technologies, data fusion, and data imputation. These techniques have already been applied to fuse the data acquired with different sensors, but due to memory constraints, battery life and processing power of these devices, not all the techniques are suited to be used in these environments. This paper explains an overview about the state of the research in this topic, explaining the methodology to create a best effort method to recognize a large number of activities of daily living using a mobile device.