Estimation of Amplifier Imbalances for Multi-Amplifier Transmission Structures
Dinis, R. ; Carvalho, PMC ; Ribeiro, S. Ribeiro
Estimation of Amplifier Imbalances for Multi-Amplifier Transmission Structures, Proc ITC-CSCC, Seoul, Korea, South, Vol. 1, pp. 1 - 4, June, 2015.
Digital Object Identifier: 0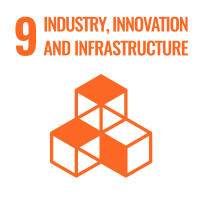 Abstract
By decomposing large multilevel constellations in polar components one can de- fine highly efficient transmitters based on multi- ple amplifiers. However, amplifiers' imbalances might lead to substantial constellation distor- tion. By knowing the amplifier's imbalances one can overcome this problem at the receiver side. In this paper we propose and evaluate efficient methods for estimating amplifier imbalances.