Type II Hybrid-ARQ for DS-CDMA: A Discrete Time Markov Chain Wireless MAC Model
Ganhão, F. ; Vieira, J. V. ; Bernardo, L. ; Dinis, R.
Type II Hybrid-ARQ for DS-CDMA: A Discrete Time Markov Chain Wireless MAC Model, Proc IEEE International Conf. on Next Generation Wired/Wireless Networking - NEW2AN, St. Petersburg, Russia, Vol. -, pp. - - -, August, 2013.
Digital Object Identifier: 0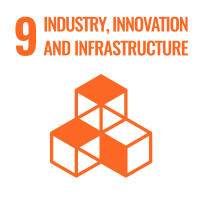 Abstract
Future wireless systems will need to cope with highly disper- sive channels in order to support high data rates. A slotted Prefix-assisted DS-CDMA allows the multiplexing of various Mobile Terminals (MTs) at the uplink with appropriate Frequency Domain Equalization (FDE) to support the dispersive channels. However data packets can be received with errors due to channel interference or from a deep fade that persists for several slots; to cope with those errors a type II Hybrid Automatic Repeat reQuest (H-ARQ) protocol could be employed to re-use the sig- nals from past packet copies to diminish errors. Most wireless CDMA models that employ H-ARQ assume a simplified characterization of the wireless channel, based on an average Signal to Interference-Noise Ratio (SINR), with simultaneous data transmissions from the MTs to a Base Station (BS). This paper proposes a DS-CDMA model that accounts the MTs' channel interference and channel noise simultaneously; packet re- ception is possible with the aid of a linear equalization method previously published by the authors. The wireless MAC model is characterized with Discrete-Time Markov Chain (DTMC), where the delay and throughput are obtained for a Poisson packet generator. The performance of the wireless model shows accurate results against the simulation values.