Real-time information system for small and medium bus operators
Cachulo, LC ; Rabadão, CR ; Fernandes, T. ; Perdigoto, F. ; Faria, S.M.M.
Real-time information system for small and medium bus operators, Proc Conf. on Enterprise Information Systems - CENTERIS, Algarve, Portugal, Vol. -, pp. - - -, October, 2012.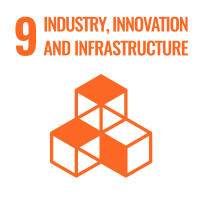 Abstract
The public-transportation sector is in constant development. Yet the operating companies need to improve the quality of service they provide to passengers. In order to achieve this goal, they have to increase passengers security, comfort, information access, the destinations offered, and extended service schedules. These improvements are very expensive to any public-transportation operator, the companies' sustainability will be compromised. This paper describes an Intelligent Transportation System (ITS) that allows public-transportation companies to implement Real-Time Information to Passenger System (RTPI), that also provides monitoring and management tools to optimize service management and administration. The SITREPA System includes a Hardware and Software combined system that acquires data from vehicles and provides information to the needs of different actors in public-transportation environment. We have designed a system that with low complexity and with an affordable cost, adequate for most small and medium passenger operator enterprises. The result of the implemented prototype in test scenarios showed that this system can be an important tool to passengers, and can improve public-transportation management services.