Antena para comunicações DSRC
Varum, T. ; Matos, J. N. ; Pinho, P.
Antena para comunicações DSRC, Proc URSI Seminar of the Portuguese Committee, Lisbon, Portugal, Vol. , pp. 1 - 4, September, 2010.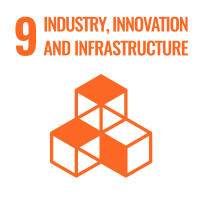 Abstract
O uso das antenas microstrip tem crescido nos sistemas de comunicações sem fio. A sua simplicidade aliada ao baixo custo permite desenvolver antenas com alta qualidade e eficiência que podem ser usadas em diversas aplicações. Uma dessas aplicações são as comunicações dedicadas de curto alcance (DSRC), muito usadas nas comunicações veiculares. Neste artigo, é descrito o projecto de uma antena com características compatíveis com a norma europeia para comunicações DSRC. A antena desenvolvida é um agregado planar, cujo diagrama de radiação se adequa às comunicações rodoviárias e com polarização circular esquerda.