Validation of the Unified Propagation Model for Wi-Fi, UMTS and WiMAX Planning
Sebastião, P. ; Correia, A. ; Cercas, Cercas, F. ; Rodrigues, A. J. ; Velez, F. J. ; Varela, Frederico F. Varela
Validation of the Unified Propagation Model for Wi-Fi, UMTS and WiMAX Planning, Proc IEEE International Symp. on Personal, Indoor and Mobile Radio Commun - PIMRC , Istambul, Turkey, Vol. , pp. ?? - ??, September, 2010.
Download Full text PDF ( 1 MB)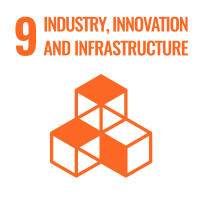 Abstract
This paper presents the validation of the unified
propagation model, the Lisbon University Institute (LUI) model,
which is valid for three wireless technologies: Wireless Fidelity,
Universal Mobile Telecommunications System and Worldwide
Interoperability for Microwave Access. With this purpose in
mind, several experimental trials for those technologies were
performed in different scenarios, where mixed environments
(outdoor and indoor) were included. This generalized and unified
propagation model was tuned by adjusting specific parameters
for each different technology, based on the achieved results from
the field experiments.