Electric Vehicle Driving Range Prediction: an Approach with Machine Learning
Albuquerque, D. ; Ferreira, A. ; Antão, DPC
Electric Vehicle Driving Range Prediction: an Approach with Machine Learning, Proc RECPAD Portuguese Conf. on Pattern Recognition - RecPad RECPAD, Leiria, Portugal, Vol. , pp. - , October, 2022.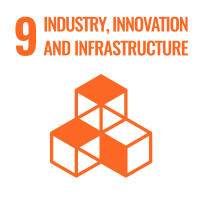 Abstract
The use of an electric vehicle (EV) as a reliable eco-friendly transportation has increased, over the past years. When choosing an EV, the vehicle's autonomy in terms of its driving range (DR) capability is a decisive factor, since it minimizes the drivers anxiety on a trip. On a given trip, the autonomy of the vehicle depends on many variables related to vehicle itself or related with external conditions. Thus, it is difficult to have
an accurate estimation of the DR value. Machine learning (ML) techniques have become a widely used approach for many problems. In this paper, we explore the use of regression techniques, to the DR estimation problem. On publicly available datasets, our approach is able to perform accurate estimation of the DR, with standard metrics.