Implementation and Evaluation of a Low Latency and Resource Efficient Compression Method for Digital Radio Transport
Anjos, G. ; Santos, J. ; Oliveira, A. ; Monteiro, P. ; Riscado, D. Riscado ; Silva, N.V.S. ; Jesus, P. Jesus
Implementation and Evaluation of a Low Latency and Resource Efficient Compression Method for Digital Radio Transport, Proc IEEE Globecom Workshops GC Wkshps, San Diego, United States, Vol. x, pp. 1 - 6, December, 2015.
Digital Object Identifier: 10.1109/GLOCOMW.2015.7413994
Download Full text PDF ( 572 KBs)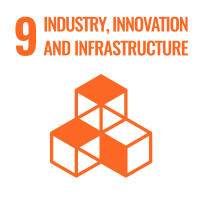 Abstract
This paper presents the implementation and evaluation of non-linear quantization compression techniques targeted to Orthogonal Frequency Division Multiplexing (OFDM) based wireless standards, such as Long Term Evolution
(LTE) and 802.11. The motivation for the implementation of digital radio compression is the high bandwidth requirements associated to its transport, which has a critical impact in the cost of an optical transport network, such as the fronthaul networks
in the context of Cloud-Radio Access Network (C-RAN) architectures. An important aspect that must be taken into account in the development of access networks, and C-RAN in
particular, is the end-to-end latency, including the compression overhead, which must be compliant with the standard imposed limits. The compression algorithm implemented in the context of
this work, in addition to achieve considerable compression ratios with acceptable Error Vector Magnitude (EVM) degradation, features a low latency and reduced hardware complexity. The
EVM evaluation is based on two laboratorial setups: the first one devoted to the separate evaluation of the compression technique, and the second one based on a C-RAN-like testbed with the
integration of a Common Public Radio Interface (CPRI) optical link and a power amplifier.