Policy-based network management in an integrated mobile network
Gonçalves, P. ; Oliveira, J. L. ; Dziunikowski, wd ; Wszołek, jw ; Rasmussen, sr ; Lopes, Rui P. Lopes ; Roque, Vítor Roque
Policy-based network management in an integrated mobile network, Proc Advanced International Conference on Telecommunications AICT, Lisboa, Portugal, Vol. 1, pp. 1 - 1, September, 2005.
Digital Object Identifier: 10.1109/AICT.2005.74
Download Full text PDF ( 177 KBs)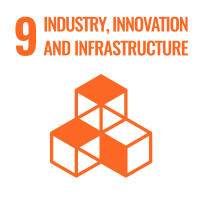 Abstract
Through the seamless integration of different kinds of technologies, services and terminals, and with the expected offered bandwidth, the next generation networks will put a new set of challenges related to operation and management. We present a policy-based network management system (PBNMS) that is being developed inside the Daidalos IST project. We evaluate several WBEM (Web based enterprise management) CIMOM (common information model object managers) in order to obtain a solid framework for the deployment of our PBNMS implementation. The OpenWBEM CIMOM was chosen based mainly on the maturity of this project. Upon OpenWBEM, several components are being developed, such as QoS providers, a CMS (central monitoring system) remote provider, LDAP (lightweight directory access protocol) repository, and providers for COPS (common open policy service) and SNMP managed entities.