IT - member of the Java Community Process (JCP)
---
on 26-05-2003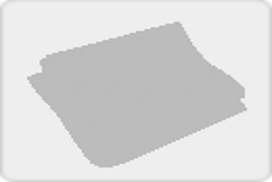 The Java Community Process (http://www.jcp.org) is the way the Java platform evolves. Its an open organization of international Java developers and licensees whose charter is to develop and revise Java technology specifications, reference implementations, and technology compatibility
kits. Both Java technology and the JCP were originally created by Sun Microsystems, however, the JCP has evolved from the informal process that Sun used beginning in 1995, to a formalized process overseen by representatives from many organizations across the Java community.

As a JCP member, IT is able to participate in the definition and implementation of Java Specification Requests (JSR). The group within IT is interested in the ''OSS through Java Initiative''
(http://java.sun.com/products/), whose members are convinced that the fastest and most flexible way to develop OSS solutions is to embrace a multi-tier architecture, based on reusable components and container technology, with client access either by tightly or loosely coupled mechanisms. Furthermore, they believe that Java 2 Enterprise Edition technology (J2EE) is the simplest and most reliable means of embracing such an architecture.

To promote the adoption of a component-based approach to developing OSS solutions, the members of the Initiative aim to kick-start a component marketplace that can ultimately offer interchangeable, interoperable components that can be rapidly assembled into OSS solutions. Moreover, they are convinced that such an approach has benefits for all stakeholders along the value chain: equipment vendors, independent software vendors (ISVs), system integrators, and service providers.

The goals of the OSS/J Initiative are to:

- Develop, through the Java Community Process (JCP) program, component API specifications, Reference Implementations, and Technology Compatibility Kits, for OSS integration and deployment.

- Develop, through collaborative engineering within the Initiative, multi-vendor demonstrations based on the APIs.

- Promote J2EE as a technology for OSS development.

- Encourage a marketplace for component-based OSS solutions.