Talk - Truth-functional bivalent logics
---
on 07-03-2014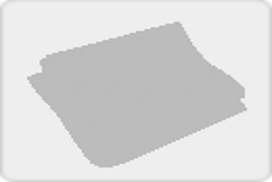 J.-Y. Béziau, UFRJ - Brazil

March 7, 2014, Friday, 16h15m.

Abstract: As we know there are 16 binary connectives that can be defined using bivalent truth-tables. These are - all together or subsets of them - considered to define classical propositional logic. Positive classical propositional logic is just one subsystem using the truth-tables of conjunction. disjunction and implication. If we consider the power set of these 16 connectives, we may wonder how many different subsystems of classical logic we have? (It is easy to define equivalence between such systems using definability) We will investigate in particular the maximal ones relatively to classical logic, which can served as the basis of interesting non-truth-functional bivalent paraconsistent systems stronger than CluN, C1, etc.

Room: 3.10, Mathematics

Support: SQIG/Instituto de Telecomunicações with support from FCT and FEDER namely by the FCT project PEst-OE/EEI/LA0008/2013.
http://listas.math.ist.utl.pt/mailman/listinfo/logician